We have invested in the future of crop management. This future includes capturing, storing and analyzing field data points for short and long term decision making.
Our Goals
Accurate field and crop scouting
Elevation mapping
Plant health with NDVI spectrum imagery
Soil and tillage monitoring
Year over year field aspect improvement data
Agriculture sectors benefitted
Crop Producers (direct farming application)
Farm Managers (enhanced field record keeping)
Crop insurance specialists (claims management)
AG Appraisal (property boundaries)
AG Brokerage (property marketing)
This single image is stitched together from hundreds of individual images taken in succession. A larger and more detailed version of this type of image is available upon request.
With the drone option, we can display the relative elevation within the mapped area. The blue represents lower areas and the red higher.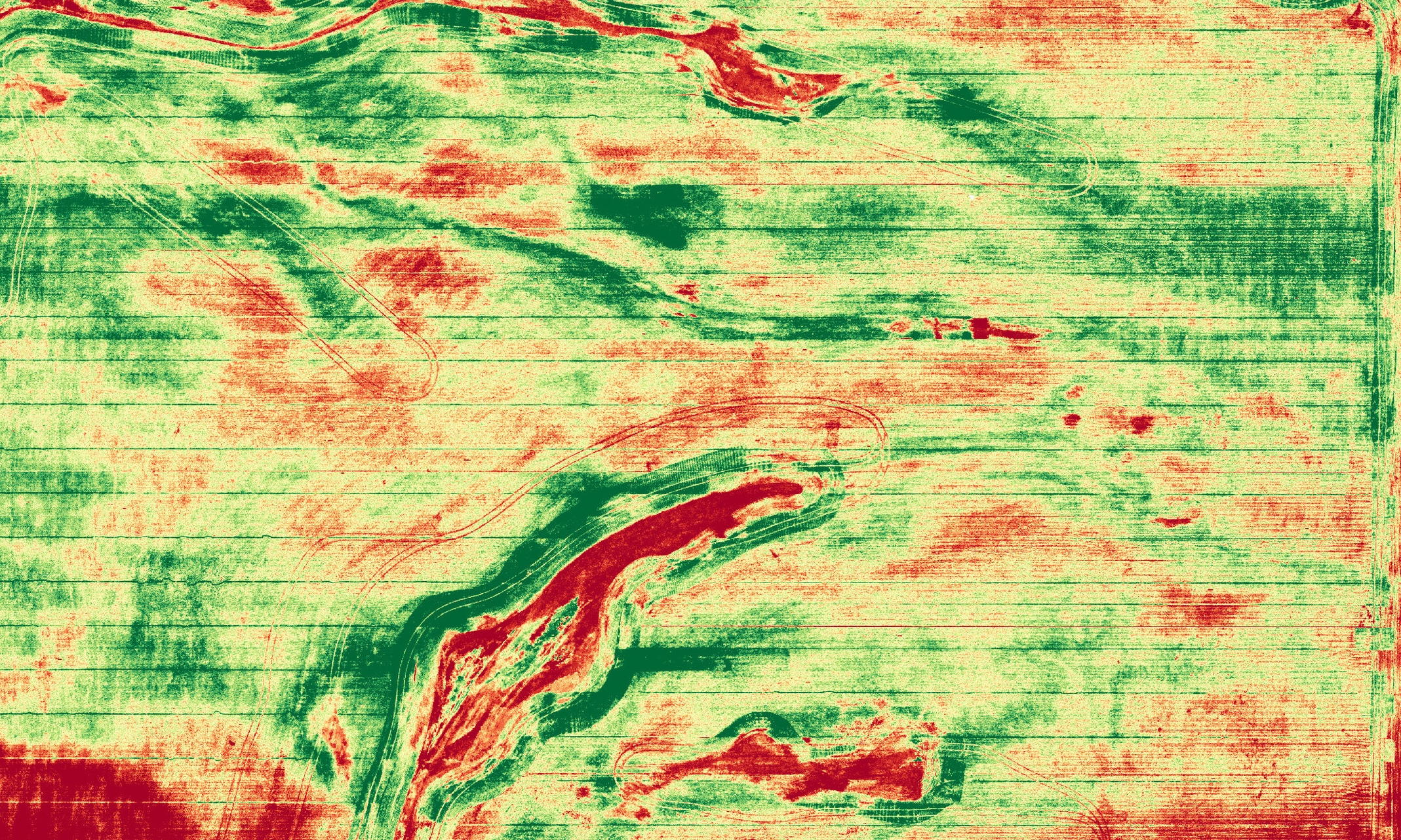 This image is an NDVI infrared reading estimate based solely on foliage reflection. The plant health algorithm utilizes a specific set of tools to allow you to explore your agriculture data in more specific detail. This map clearly identifies unhealthy areas by color coding. Green shows high crop health, yellow shows average health, and red shows marginal/low crop health. With this evaluation, It is easy to asses and address problematic areas.
Call for an initial consultation and let us put the power of timely field information in your toolbox.